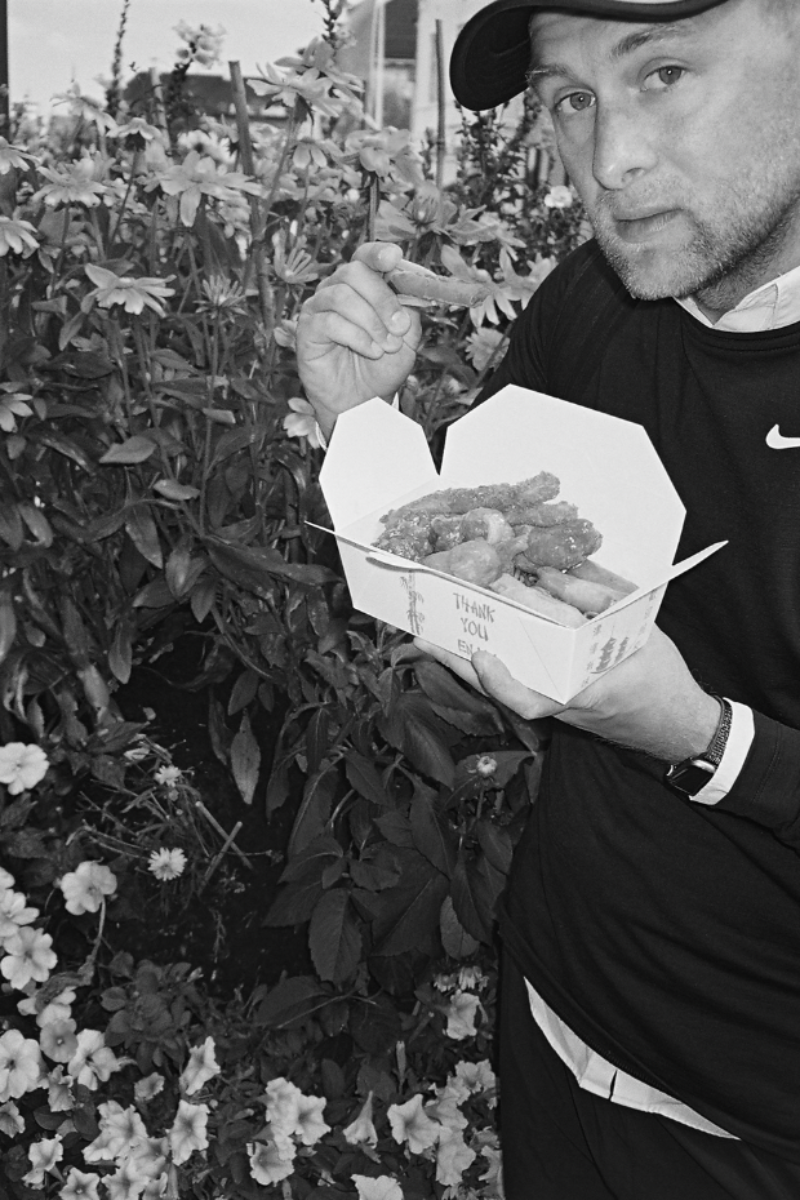 Theo Bat Schandorff
Theo won Ekko Shortlist best documentary with the fuckumentary 'Easy' in 2016. His work is characterised by humor, quirk and colors, and there is a consistent focus on food and hypocrisy in his films. In 2018, Theo made the film 'Heavy' about the Finnish artist Toni Toivonen, which today is a regular part of the exhibition at the Museum of Contemporary Art Krakow (MOCAK). Right now his short 'Smagsløs/Tasteless' (2021) is number #1 in Ekko Shortlist.
«I have always drawn a lot built figures and universes. When I lived in Funen, I was dying of boredom, which made me code websites and play with cameras and Photoshop. I discovered through playing with technology that the ideas in my brain could turn into real scenes, and that got me into the film industry. I worked as a runner until I looked like a ghost, and suddenly I was standing with the camera in my hand again.
After making just about every mistake that can be made, I took an ayahuasca trip with my friend and saw myself as a happy wizard. It opened my eyes and made me dedicate myself to telling the stories of all the little things that really matter. I try to cultivate the imperfect and make it art. I love to cook and it also shows in my work. As an adult I still eat blue cheese and I still enjoy playing with colors».